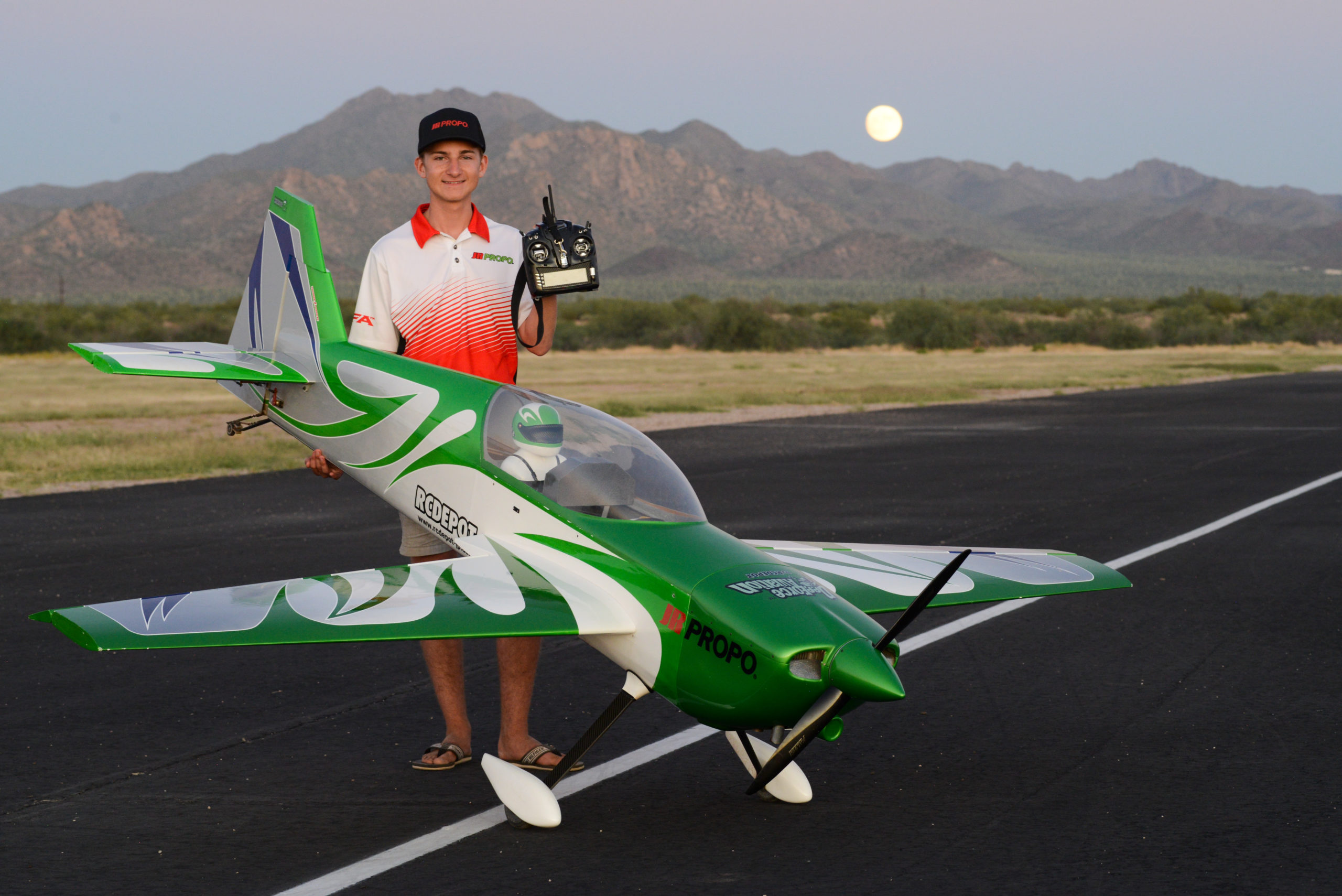 Biography:
My name is Mel Nipkow. I am from Zurich Switzerland.
Together with my dad, I started flying RC Planes in the summer of 2015.
In 2018 we both started competing in IMAC contests. 
Huge thanks to my parents, friends and Sponsors for all there help and Support.
I am very thankful that I have got the opportunity to fly at events like the Tucson aerobatics shootout, Clovercreek invitational, IMAC worlds and many more.
 Accomplishments:
2. Sportsman / 3. Freestyle IMAC France Cup 2018
2. Sportsman IMAC Italy cup 2018
1. Sportsman Tucson Aerobatic shootout 2018
Sportsman champion region International 2018
2. Intermediate IMAC Czech cup 2019
2. Intermediate Tucson aerobatic shootout 2019
2. F3p AA SOIM 2020
Categories:
Advanced and freestyle
Equipment:
IMAC plane:
Airframe: Jtec Dalton Extra 300ML
Engine: DA 200l on Jtec QC-120
Servos: JR Propo 8955SS and 8911BL
Freestyle plane:
Airframe: AJ Aircraft Laser 230z 105''
Engine: DA 120 on Jtec QC-80
Servos: JR Propo 8911BL and 8931+
Both guided by the JR Propo 28x Radio an JR Propo RG16BPX EV/ODD Receivers 
Sponsors:
JR Propo
Steinlin + Partner AG
Jtec Radiowave
Northwest RC