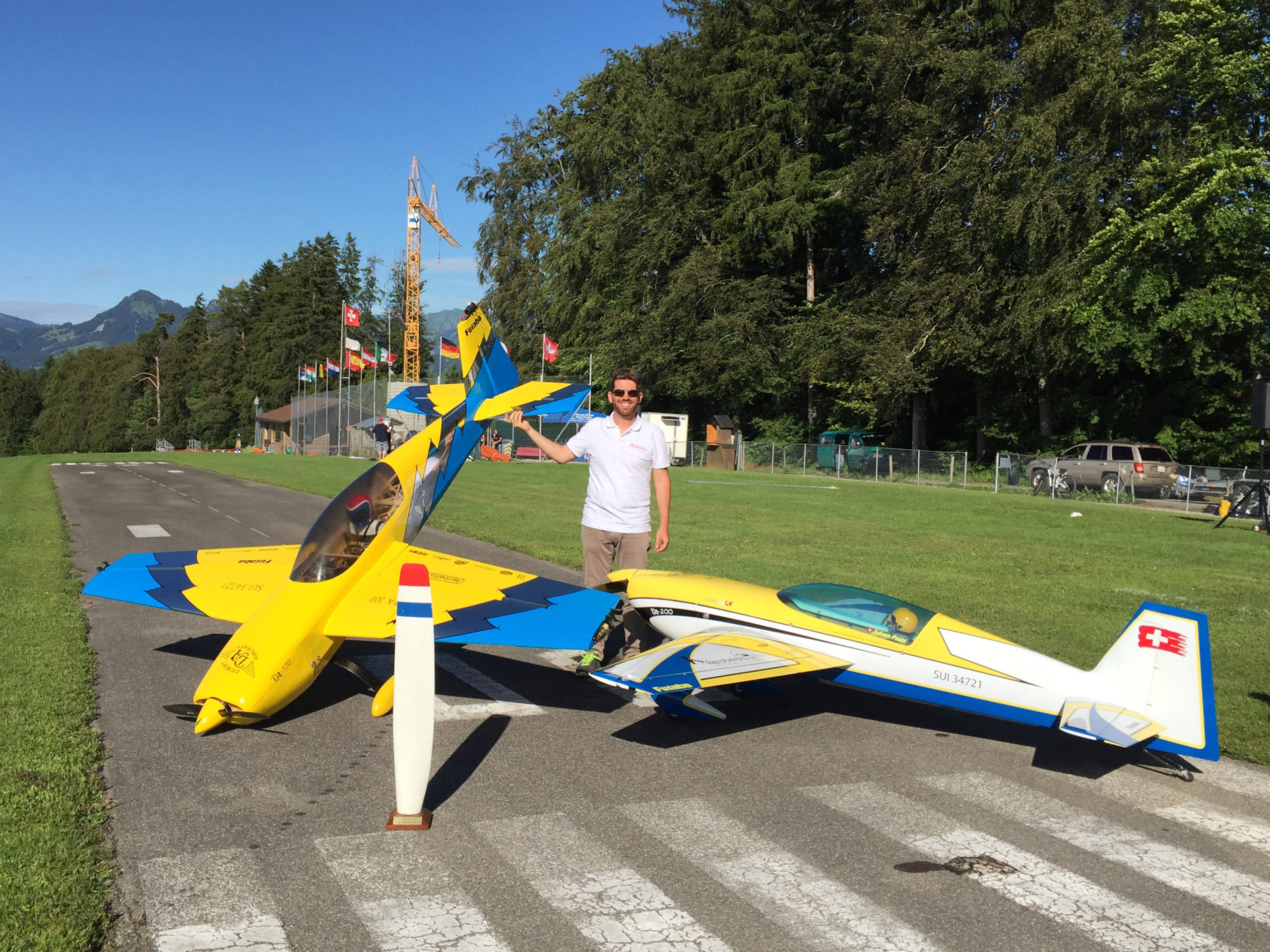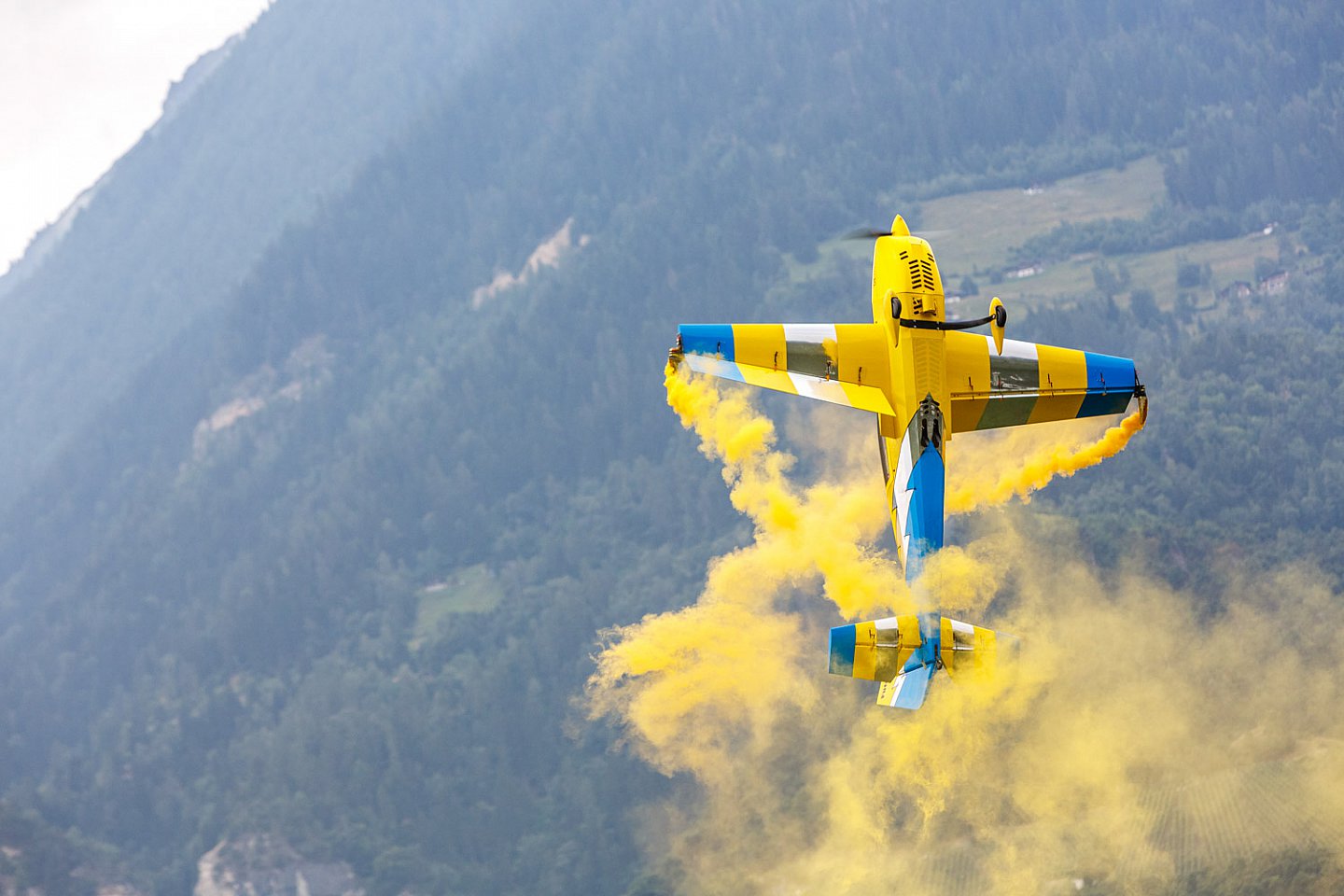 Biography:
Sylvain started aeromodelling very young with his father. He always focused on aerobatic airplanes. 
I love aerobatics, either for precision and freestyle manoeuvres.
He was firstly focused on F3A airplanes. He was national team member and participated at the world championship 2007 in Argentina.
Since 2010, he focus on giant scale aerobatic airplanes (F3M/IMAC). He was in the top Swiss pilots from 2011 to 2016 when he stopped. In 2016, he achieved a second place at the F3M world cup.
Since 2014, he also compete in indoor aerobatics F3P and F3P-AFM (aeromusical). He was multiple times Swiss champion (F3P: 2017, 2018, 2020 / F3P-AFM: 2018, 2019, 2020). He was finalist at the World Championship 2017 (F3P and AFM) and 2019 (F3P and AFM)!
Categories:
unlimited and freestyle
IMAC number:
IMAC no: 8188
Club:  
GAM Romont
Equipment:
Radio control: Futaba 18MZ WC
Pattern airplane: Krill Extra 330 LX, DA200, MTW, PowerBox Champion SRS, 2x Futaba R7008SB, 9x BLS172SV
Freestyle airplane: ExtremeFlight Extra 300 125″, custom wings/elevators/rudder from AMTN, ZDZ195, JMB, PowerBox Champion SRS, 2x Futaba R7008SB, 16x BLS172SV
Sponsors:
Aerobertics, Arwico, Futaba, IISI-RC, JMB, Mejzlik, Revoc, SwissComposite, ZDZ, Airbrush King
Website:
http://sylvain.famillepasini.ch